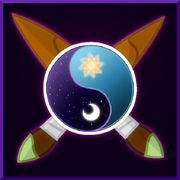 SpectraPony is a brony YouTuber and PMV maker. He has made a large number of MLP related fanmade content.
He first discovered the show My Little Pony Friendship is Magic on YouTube. The first pony content he ever saw was the fan-made song Pony Rock Anthem by ShadyVox. The first episode that he saw was Friendship is Magic, part 1 in which he instantly fell in love with the show. This is how he became a brony.
Ad blocker interference detected!
Wikia is a free-to-use site that makes money from advertising. We have a modified experience for viewers using ad blockers

Wikia is not accessible if you've made further modifications. Remove the custom ad blocker rule(s) and the page will load as expected.