My Little Pony Fan Labor Wiki:Workshop/My Little Karaoke: Singing is Magic
Talk

0
747pages on
this wiki
This Workshop page is a work in progress. Anyone can add to it.
Expandable topics: project history.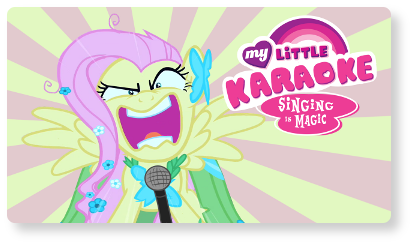 My Little Karaoke: Singing is Magic is a competitive rhythm game, which aim is to release high-quality song packs for popular Singstar clones such as UltraStar Deluxe, Vocaluxe, or Performous.
The project started in June 2012, and its first song pack was publicly released on September 15th, containing most Season 1 and Season 2 official songs. A disc-based version containing songs from Season 1 to Season 3, as well as fan-made songs, was released in July 2013. An Additionnal Content disc was published on December 20th, 2013.
External links